Sad But True (and Damn Funny!)
In light of the incredibly pissy mood I have been in as of late, I figured I would lighten up the vibe and bestow upon you, my readers, one of those, "You Know You're … When…" Lists. So, I give to you:

YOU KNOW YOU'RE IN / FROM SAN ANTONIO WHEN…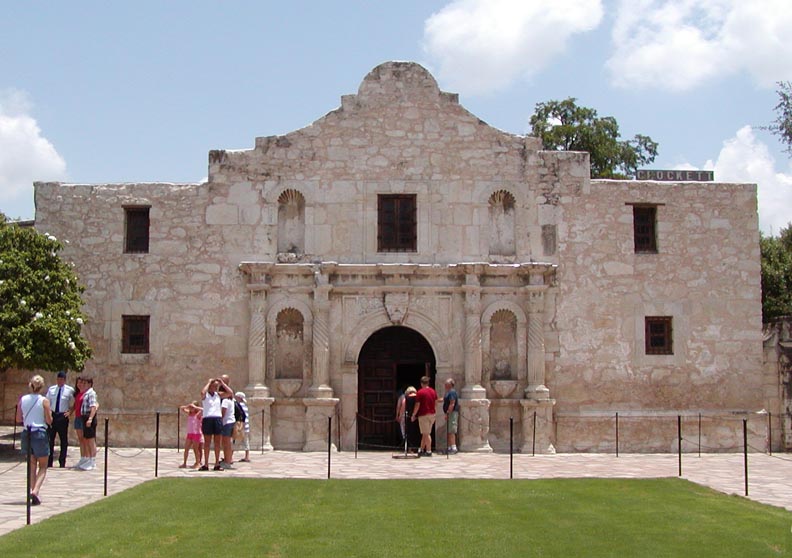 · You see 300 pound person wearing spandex with nothing else covering them.
· When attending 1 year old's birthday party, a keg is tapped and the police are called.
· The maternity section of your local department store has prom dresses.
· You've never been to the Alamo.
· You used to live in a neighborhood you wouldn't even drive through now.

· There has been a road crew on your street since before the Alamodome was built.
· Your idea of culture is wearing a Spurs T-shirt.
· You're starting to think the construction on Loop 410 and I-10 is "pretty".
· You have 3 rodeo outfits but never have been on a horse.
· Your Anglo mother learned how to make tamales and menudo from your neighbors.
· You went to get breakfast tacos at Taco Cabana on Christmas morning.
· You had an elephant ride at the zoo. (hell yes I did!)
· You know all about the "Dancing Diablo" and the "Donkey Lady".
· Someone in your family has worked for H-E-B.
· You know 1604 is also known as the "death loop".
· You've ordered Mexican food at a Chinese restaurant.
· You take your vacation during Fiesta week.
· You know how to get to the "Ghost Tracks" from anywhere in town.
· You think a healthy drink is a Margarita without salt.
· You're an expert with the brake pedal, but you have no idea what a blinker is.
· You do your grocery shopping at a flea market.
· You think local politicians are crooks, but you still do not vote.
· You have a "Selena Lives" bumper sticker on your car.
· A formal occasion is getting a glass with your longneck.
· You're elementary field trip was to the Butter Crust Bakery. (again, hell yes it was!)


(and my personal favorite…)
· Your lowrider has twice the value of your home.

I must credit these websites
and my local radio station
for not only giving me the idea to post this, but also providing some of the incredibly sad but true statements. Many of you will not know what a lot of these mean, but trust me, to a native San Antonian, they're funny as hell. Have a great day everybody!
Insignificance Conveyed @ 6:59 AM 12 GabbyGabbers